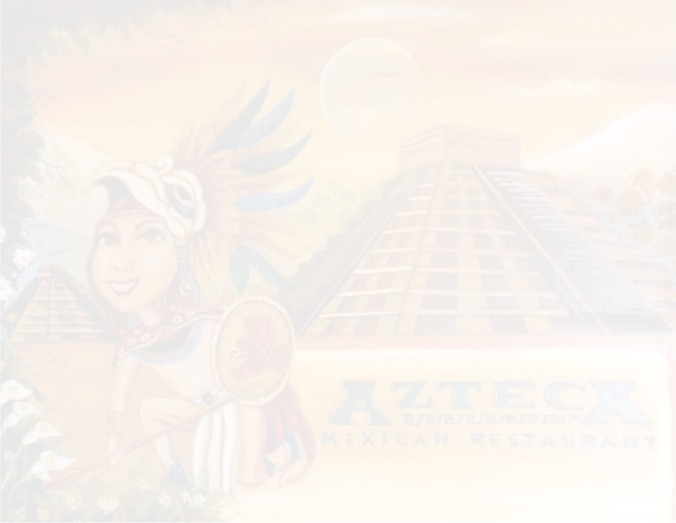 AZTECA

SIOUX FALLS

(605) 335-0303

EL TAPATIO

YANKTON

(605) 260-1701

OUR HOURS

MON - SUN

11 AM - 10 PM


Azteca Mexican Restaurant © 2015 - All Rights Reserved.

Here at Azteca, we offer authentic Mexican food that is prepared by our personally-trained Chefs. We offer some of the most unique flavors in the region. We gladly accept telephone orders at (605) 335-0303.

Click the Menu on the right and view our full menu.            ----->>>>>>>>>>

Please Note: Once you click the Menu (on the right), a popup window will appear. Popup blockers may interfere with viewing our menus, so you may want to temporarily disable them.

OUR BILINGUAL

STAFF IS READY

TO SERVE YOU!