Azteca Mexican Restaurant © 2017 - All Rights Reserved.

Here at Azteca, we offer authentic Mexican food that is prepared by our personally-trained Chefs. We offer some of the most unique flavors in the region. We gladly accept telephone orders at (605) 335-0303. 

Click the Menu on the right to view our Full Menu!                    ----->>>>>>>>>>

Please Note: Once you click the Menu (on the right), a popup window will appear. Popup blockers may interfere with viewing our menus, so you may want to temporarily disable them.

OUR BILINGUAL

 STAFF IS READY

 TO SERVE YOU!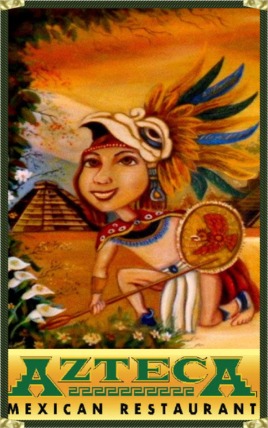 AZTECA

SIOUX FALLS

(605) 335-0303

EL TAPATIO

YANKTON

(605) 260-1701

EL TAPATIO

DELL RAPIDS

(605) 428-4401

EL TAPATIO

BRANDON

(605) 582-8177

OUR HOURS

MON - SUN

11 AM - 10 PM